Question: Do you provide free estimates?
Answer: Yes, our estimates are typically free of charge. **
**Pre-purchase inspections requested by the potential buyer will be completed for a fee of $150.00. Includes a written inspection report.
Question: How do I choose a qualified roofing contractor?
Answer: Choose a contractor that is local, has a proven track record of success, manufacturer certified, BBB accredited, reputable and verifiable supplier and customer references. We are an Owens Corning Certified preferred contractor ( only 6% of contractors can meet their stringent requirements). We are the highest rated roofing contractor in the markets we serve on Angie's List (most respected consumer reporting website.)
Question: How long does it take to complete a re-roofing job and do I need to be at home while the work is being done.
Answer: Most residential jobs are completed in one day. You do not need to be home during installation.
Question: Will my insurance rates go up if I file a claim?
Answer: No, they won't.  Storm damage is an act of nature.
Question: If I get the work done for less than the insurance co. Allowed, do I get the extra money?
Answer:  No! When the work is complete, the contractor submits a final invoice to the insurance company for the amount of the repairs. If that total is less than they paid, you owe the difference back to the insurance company. Any contractor that is charging you less than the insurance company allowed is more than likely not doing all that is prescribed in the insurance company estimate. Be advised!!! Any contractor that tells you he will bill the insurance company for the total of the insurance company estimate, and charge you less so you can keep the money, pay your deductible, etc.. Just involved him/herself and you in conspiracy to commit fraud!!! A felony that carries prison time!!! It's not worth it. Don't do it.
Question: What is the biggest cause of roof deterioration?
Answer: Improper installation of roofing materials and inadequate ventilation. Our installation crews have been with us for many years and systems are installed per manufacturer's specifications and meet local building code requirements. A balanced exhaust and intake ventilation system extends the life of the roof. A properly designed roof and ventilation system will lower utility bills by reducing summer heat and winter humidity in the attic.
Question: When are the roofing materials delivered and will they block my driveway or garage?
Answer: To minimize inconvenience we generally schedule delivery of materials the day we install your roof. We ask that you keep the driveway clear of vehicles the day of delivery and also while the work is being performed.
Question: What do I need to do to protect items outside and inside my home from possible damage?
Answer: On the outside make sure any items directly under the eave (perimeter) of the roof are moved. On the inside make sure you safeguard all knick knacks and pictures that are not securely mounted on the wall.
Question: Insurance co. Looked at my roof after a hail storm and said I didn't have any damage. Yet most of my neighbors are getting new roofs. What should I do?
Answer: Have a qualified, local and reputable contractor look at your roof. Warning!!!!!!! If a contractor tells you he can 100% guarantee that the insurance co. Will pay for a new roof. Be very wary. He can't guarantee what the insurance company adjuster is going to say after the roof is reinspected. He should only tell you that he believes there is enough damage to warrant re-inspection.
When you have a roofing maintenance issue, you need immediate roof repair. For over 20 years, North Texas residents have trusted DCT Roofing Solutions, Inc. for all types of residential roofing repair issues, including missing or cracked shingles, signs of water damage or mold, weak or loose roofing materials, blocked gutters, and more. If you notice any of these issues or anything else that might indicate a problem with your residential or commercial roofing, contact DCT Roofing Solutions, Inc. today!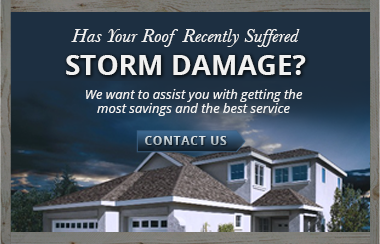 At DCT Roofing Solutions, Inc., we offer both repair and maintenance on all types of commercial roofing systems, specializing in flat and low-slope roof designs. We are authorized/certified applicators of "Roof Guardian" and "Henry Corporation" roof coating products. These products are extremely effective at preventing problems from occurring, and extend the life of the roof system for many years. Several of these products carry an "Energy Star" rating for helping cut utility costs as well.
In addition to being the best roofing installation company in North Texas, we are insurance claim specialists who are happy to walk you through the process of filing a claim and getting reimbursed for your repairs. We all know that Texas storms can wreak havoc on both commercial and residential roofing, so do not get stuck without someone to help you out of a roofing and insurance claim nightmare.
Call DCT Roofing Solutions, Inc. first to take care of your roofing installation the right way.
For new roof installation, DCT Roofing Solutions, Inc. has you covered. Whether you're simply replacing an old, broken down roof or filing an insurance claim because of a damaged roof, we will help you through the entire process and give you a fantastic end result. We have a great deal of experience with metal roofing, a newer trend in the roofing industry. If you're interested in upgrading to metal roofing at your commercial or residential property, be sure to contact DCT Roofing Solutions, Inc.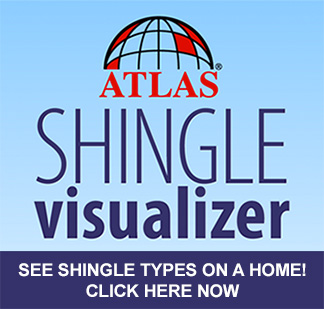 Get a complimentary storm damage assessment!
Fill out the form below and we will contact you to schedule a no cost and no obligation complimentary storm damage assessment.

Impact Resistant Shingles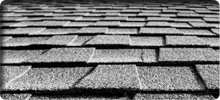 Having a roof that is extra strong shouldn't mean compromising on style. That's why we give you choices to suit your needs and tastes even when it comes to impact resistant shingles.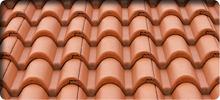 Clay tile is known for its long-term durability and longevity by being wind, hail and fire resistant. Grade 1 clay tiles can withstand an array of extreme weather conditions (windy, wet, dry, hot and cold) without losing their beauty and will not fade over time.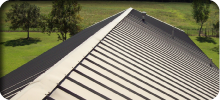 Durability and long lasting beauty make metal roofing a superior choice. You'll appreciate the value metal roofing offers as the years accumulate with practically no maintenance or replacement costs.